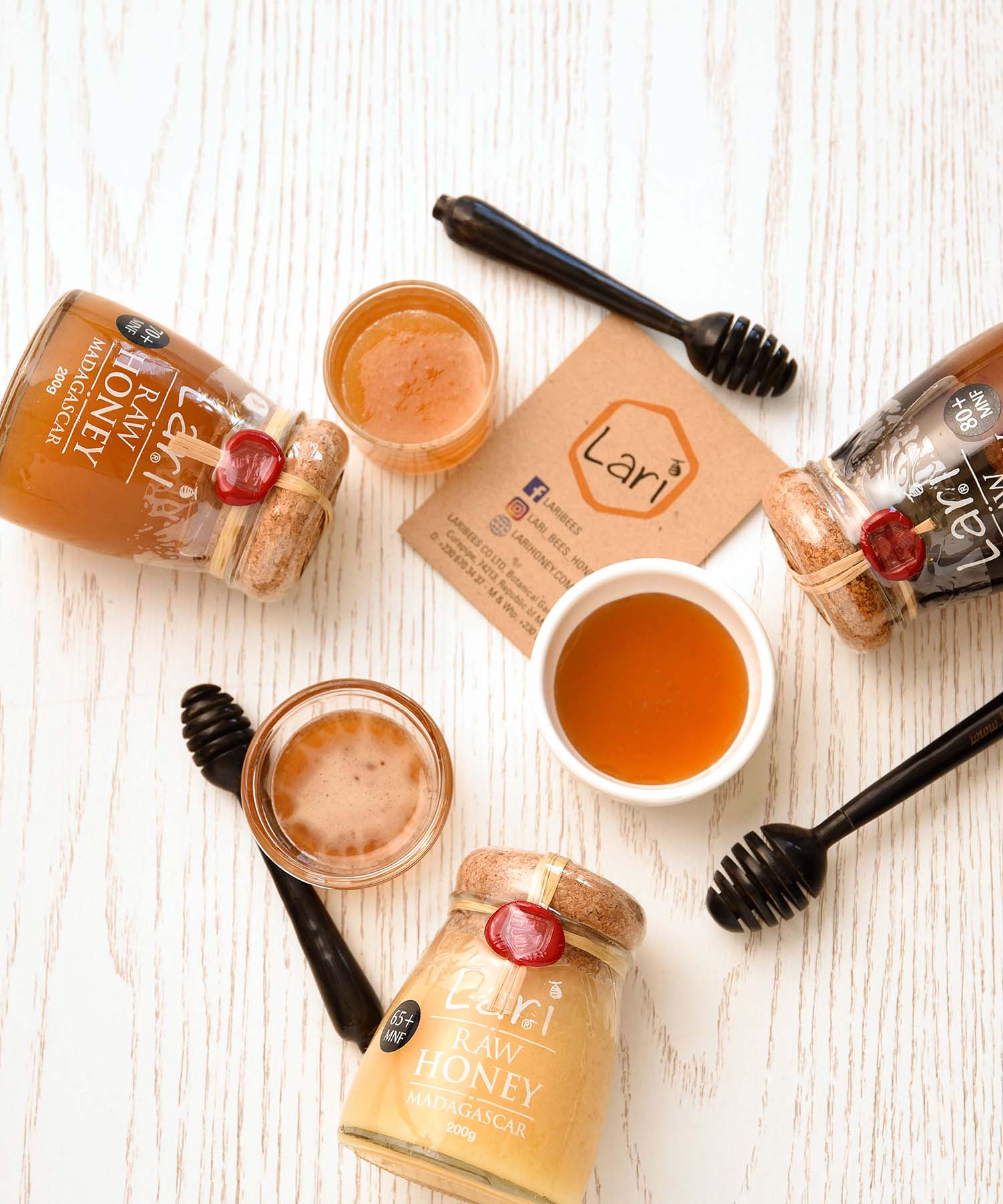 artisanal monofloral honey
raw & organic
Our beehives extend over hectares to ensure monofloral production at a very high consistency. We produce sustainably as entrepreneurs and passionate beekeepers.
In the Malagasy tradition, Niaouli honey is a very powerful ally. It is famous for the multiple benefits of its essential oil and for the numerous medicinal properties it contains.
Dark in color, with a pronounced taste, you will detect multiple flavors in its composition, from chocolate, to soya and truffle. It perfectly matches a strong cheese, seafood and game.
Niaouli honey helps combat urinary infections, headaches, bronchitis, colds, rheumatism and restless sleep; it's simply the perfect ally for your body. It's consumption during the change of seasons will definitely help due to its antiviral properties.