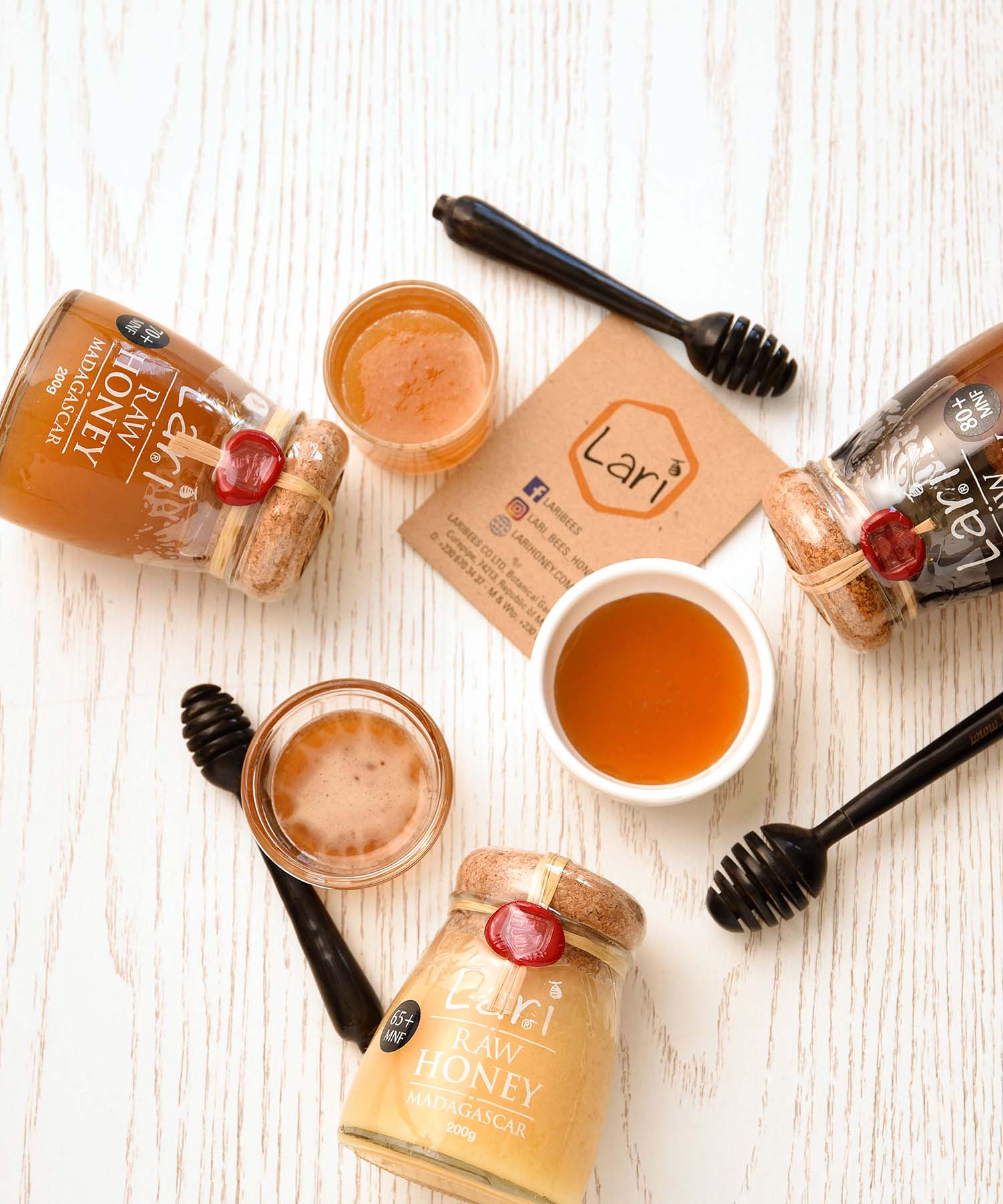 artisanal monofloral honey
raw & organic
Our beehives extend over hectares to ensure monofloral production at a very high consistency. We produce sustainably as entrepreneurs and passionate beekeepers.
We are currently out of stock for this products. We will replenish before End of November. 
A favorite among trees in Madagascar, the eucalyptus tree is appreciated for its wood and oil. From its flowers where the little bees have foraged, eucalyptus honey comes into existence.

This honey is particularly appreciated for its multiple after-tastes, which can be woody, nutty, or even earthy (sometimes with a menthol aftertaste) 
The essence of Eucalyptus leaves possesses multiple virtues – one of them is its innate capacity of disinfecting and decongesting the respiratory tract. Depending on the soils where eucalyptus grows, a woody note as well as a light hazelnut taste are often distinctive of the honey that is obtained.
Eucalyptus honey goes perfectly with a dessert or can accompany your meat sauce.